The somewhat other Terrier book !

WORKING TERRIER ,& LURCHER
Once & now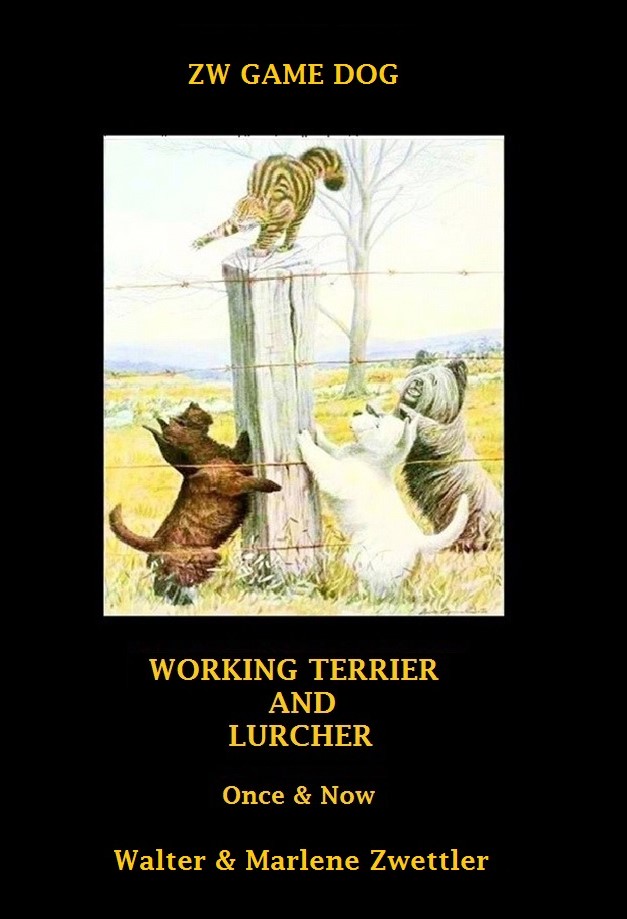 English
contains many
color and b/w photos
307 p.
€ 30,- + shipping
deals with practically all working terriers as the title signifies from once and now. It's alarming how rapidly these valuable working terriers sink into show and insignificance, in case a fashion trend rises because of a certain characteristic. It's complex and difficult to rescue them and to integrate into other, new working strains - however works in the most cases. With some, in fact just with those having been the best at their time and having gone into literature, the train might have left the station despite all the care taken.
About that and much more we want to inform and to entertain, especially usable for earth and boar hunters and for all interested in working dogs. You'll be surprised how these little dogs, which you possibly only know from shows, perform, when they are bred for work and hunt!
This book is printed according to demand anew, therefore it may happen that upon increased interest delivery could take some more days.
FOR ORDER AND INFO WRITE TO
so we can tell you the total amount including shipping