EXCLUSIVE DOORMAT
an eye catcher
for office, workroom or hunting room
suited as present too
size: 85 x 60 cm
(with 2 cm rubber edge, 100% High Twist-Nylon (HTN), machine washable & dryer-proof)
(mit 2 cm Gummirand, 100% High Twist-Nylon (HTN), maschinenwaschbar & trocknergeeignet)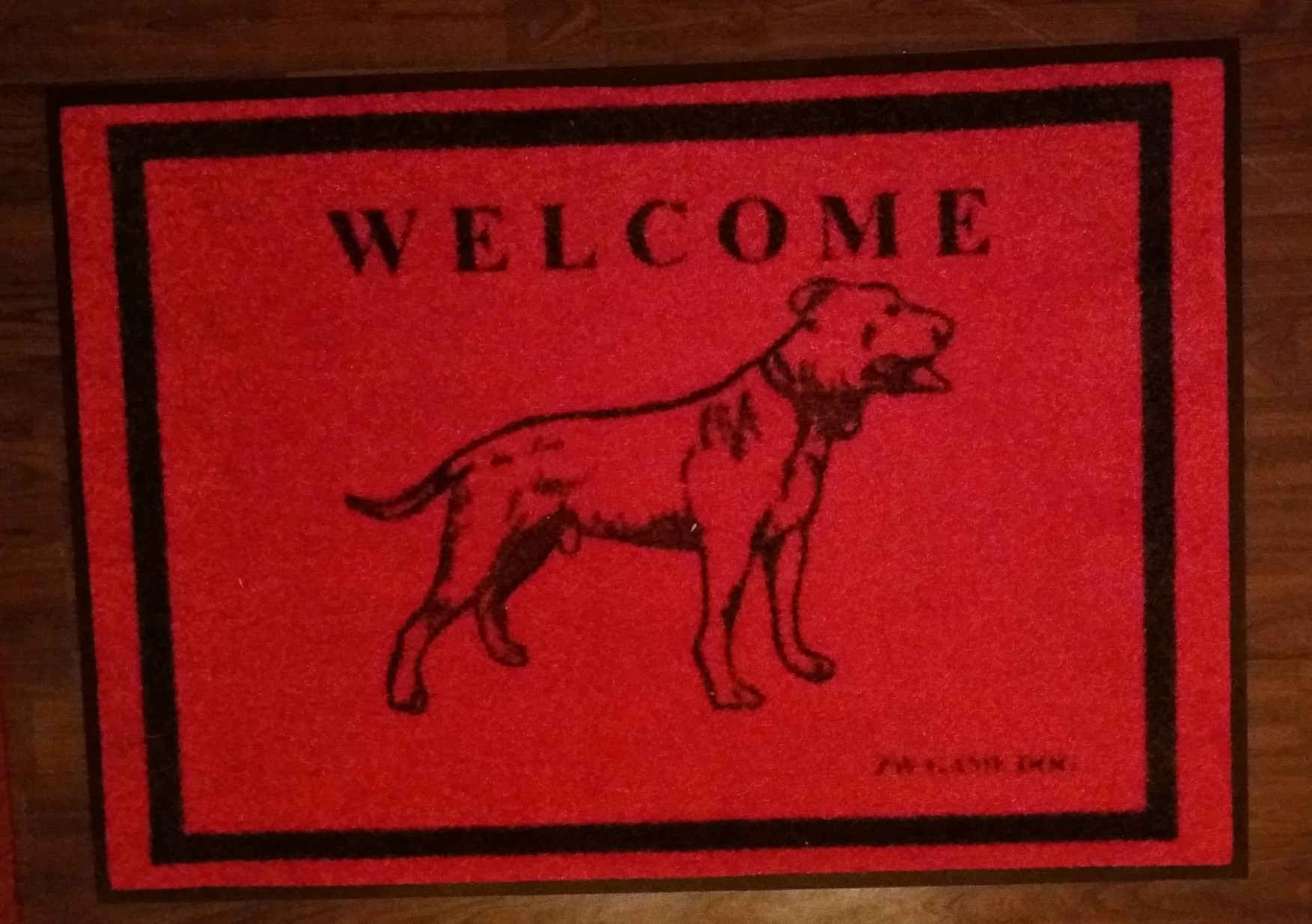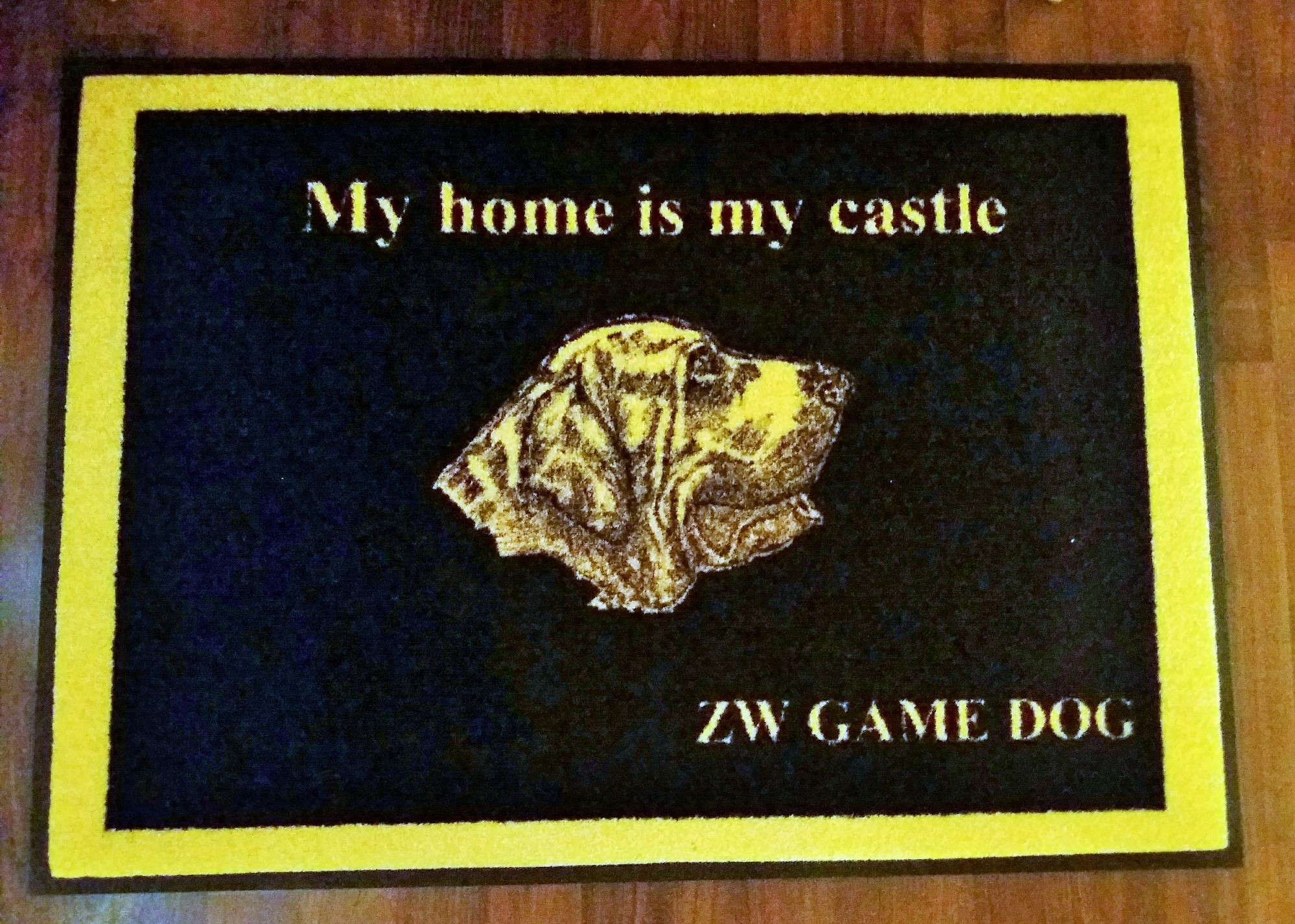 It wasn't easy to find material and enterprise producing to our imagination. The doormat doesn't consist of coco and doesn't fray, it's neither too thick nor too thin, but with a smooth rubber backside, adapting every unevenness on the floor.
€ 75,- + shipping
Every doormat will be produced anew on order, delivery time is about 10 days
---
Es war gar nicht so einfach Material und Firma zu finden, die sie nach unserer Vorstellung fertigt. Die Türmatte ist nicht aus Kokos und fasert nicht aus, ist weder zu dick noch zu dünn, sondern mit geschmeidigem Kautschuk auf der Rückseite, der sich jeder Unebenheit am Boden anpasst.
€ 75,- + Versand
Jede Türmatte wird nach Bestellung neu gefertigt, die Lieferzeit beträgt ca. 10 Tage
---
ORDER & INFO: zwgamedogs@outlook.com